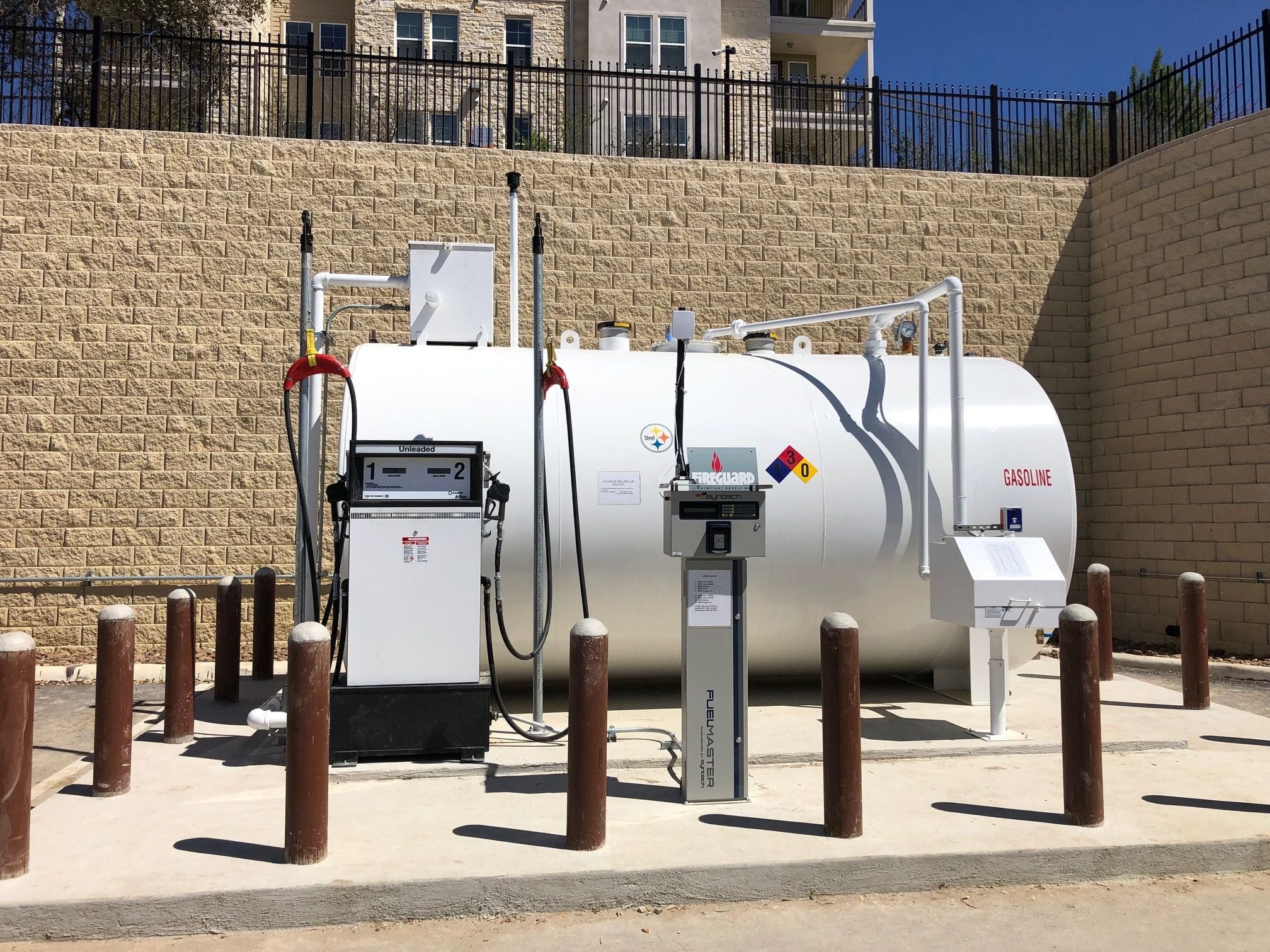 Fueling Solutions for Today's Fleets
(WE PROVIDE, INSTALL, AND MAINTAIN THE TANK FREE OF CHARGE)
Since 1997 On-Site Fuels, Inc. has been providing wholesale gas, on road diesel, and off road diesel fuel for construction companies, utility companies, lumber companies, concrete pumpers, disposal companies, car dealers and various other fleets in the San Antonio and the surrounding areas. In addition, we now have a solution for your Diesel Exhaust Fluid (DEF) requirements. We will provide you a tank and all the necessary equipment so that you may fuel at your own site.
AN ABOVEGROUND TANK AT YOUR SITE IS AN ENVIRONMENTALLY SAFE ALTERNATIVE TO YOUR FUELING NEEDS
Eliminates the expense of underground tank testing, pollution insurance and the liability associated with underground fuel tanks.

Increases productivity by eliminating time lost in off site fueling.

Deliveries are made to your site with a compact, liquid, and vapor tight tank truck equipped with a ticket printer to measure every gallon you receive.
Call

1 210 598-2600

to have a representative come meet with you to discuss a solution that meets your needs.